Do you want an UltraWater Bar
for your business?
An UltraWater Bar is a small space where we install an UltraWater system for you. It's a perfect way to add revenue to your business. Your customers or patients will have access to the cleanest, healthiest water. You don't have to change a thing. UltraWater Bar will only enhance the experience.
What's the perfect location for an UltraWater Bar?
Anywhere there's foot traffic, anywhere people drink water!
Here's an example of some different types of businesses that have seen great success with the UltraWater Bar program:
Yoga Studios
Pilates Studios
Barre Studios
Gyms
Doctor's offices (chiropractor, naturopath, etc.)
Cafes
Restaurants
Oxygen bars
Health food stores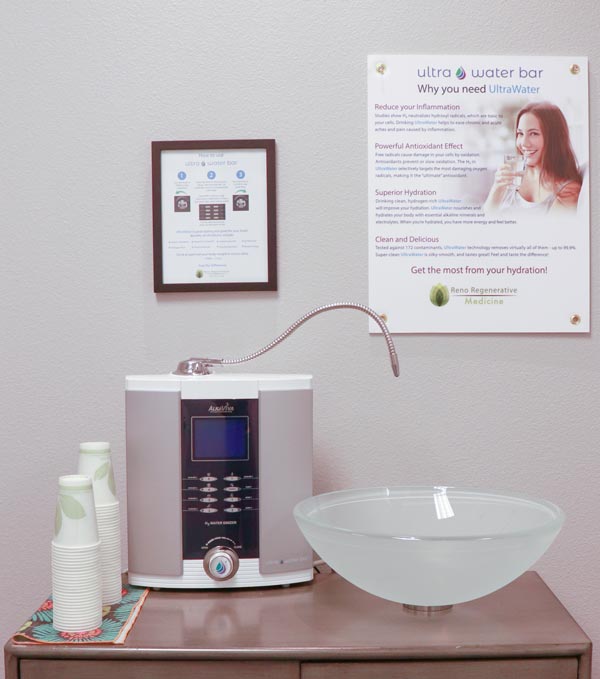 Get started with a 30-day FREE trial!
No gimmicks, no hidden fees, no shipping. No kidding!
UltraWater Bar is Smart Business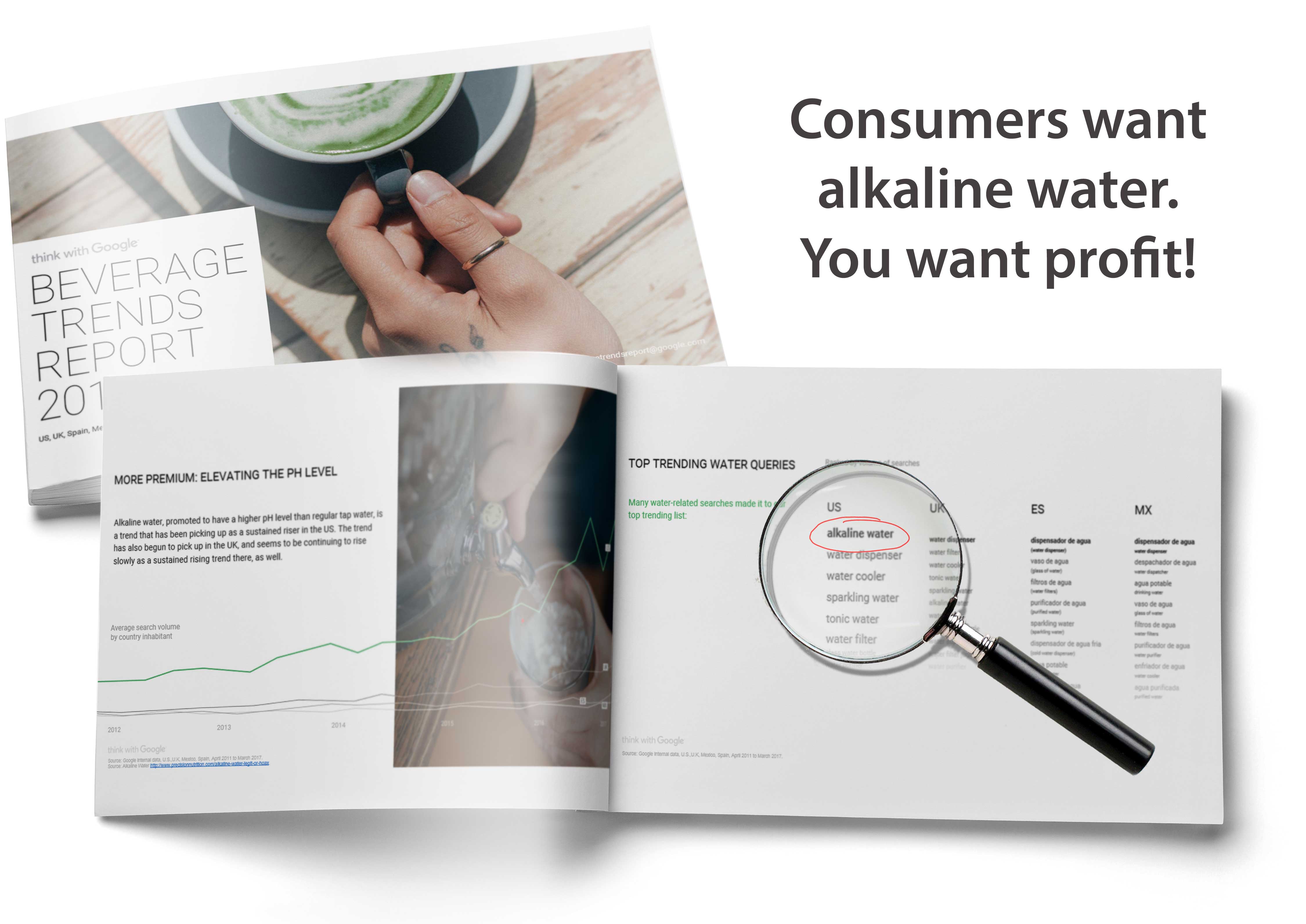 Give your customers what they want. UltraWater Bar capitalizes on a strong water industry trend toward premium "alkaline" water. The most recent Google Beverage Trends Report shows this.
Based on Google search data growth in alkaline water is being fueled by interested in a more enhanced hydration experience.
Consumers are thirsty for water. We see growing interest in safe, clean and accessible water options. We also see increased consumer demand for more premium water elevated via process, or container.
Commercial UltraWater Vending Opportunities
If your location is large enough to support a vending unit, we have multiple options available. Please fill out the form below for more information.
Call us!
(775) 324-2400 / Ext. 2014